The Official She's SINGLE Valentine's Day Gifts Guide
Updated: Feb 14, 2020
by Anne Berkley
Photography by Anderson Photo
10 gifts you're guaranteed to love!
…and just like that Valentine's Day is right around the corner. For even the hopeless romantics, this holiday can be quite expensive but that's if you let it. Can our single ladies manage to enjoy a night in with a wonderful, inexpensive gift from bae or even a friend? Of course she can! So how are you planning to spend the holiday? Is it a choice between an expensive trip overseas or the smooth sounds of Nina Simone blaring from your Alexa? Option two for me please, because yep, perhaps that's a bit more realistic.
According to Cosmopolitan Magazine "Last year, Valentine's Day spending in the U.S. hit a record total of $20.7 BILLION (yes billion! With a b!), sourced by the National Retail Foundation. Most Americans spent an average of $93.14 on their significant others, with the most popular expenses being jewelry and fancy dinners."
But fear not our Bachelorettes and maybe one day a BOLD one, we've got you covered. Whether you're looking to splurge on yourself or even a potential bae, this year's gift guide is sure to NOT break the bank. Don't believe us, take a look for yourself.
1. Lora Dicarlo - Robotic Massager for Blended Orgasms
OUR MISSION
To create a sexually equitable world where all genders and sexualities are met with innovative and thoughtful tools to serve on their path to pleasure. We strive to assemble diverse minds to create products that work in parity with diverse desires, preferences, and anatomy.
Designed to mimic the best kinds of human touch, Osé combines a G-spot massager and clitoral mouth to arouse and stimulate both pleasure points simultaneously. With a flexible body and custom controls, Osé adjusts for the perfect fit and delivers the right amount of touch for your unique anatomy. Retail $290.00
2. BX glow Daily Cleanser Redefining Radiance
BX glow, the skincare brand created by Basketball Wives star Evelyn Lozada, is a brand that offers clean, plant-infused products for the skin (many of them infused with CBD), as well as statement jewelry pieces ranging from rings to bracelets. Created with licorice root and antioxidant-rich coffee seed extract, the pure, cleanDaily Cleanser works hard to bring out the natural luminosity and clarity of your skin. Retail $34.00
3. Lorals
Lorals are single-use, natural latex panties made for pleasure and comfort during oral sex and rimming. Sport our Shorties for fuller coverage or bare a bit more in our Bikinis. Retail: $25.00
More Love for Our Bodies
We think sexual pleasure is a healthy way to show our bodies love. Lorals allow for deep sensual connection while giving you control over how much you want to reveal.
4. AWL Snap: Leather Goods Co.
The Adelaide is our perfectly-sized everyday handbag. Retail $240.00
Strong magnetic snap closure for security. Exterior back phone pocket for quick access. Interior pocket for organization. The most convenient pen loop (our favorite little detail) A knotted leather strap that can be worn multiple ways: one shoulder hang, across the body, or doubled up and over the shoulder.
We source our leathers from the most respected and renowned tanneries in the world such as Horween and Wickett & Craig- both conveniently here in us the US. We love these artisanal factories because they follow ethical practices, and minimize their environmental impact throughout their tanning process.
5. Bandelettes
Bandelettes® thigh bands are as effective as they are convenient to wear. While they look similar to thigh-high tights, you will never have to deal with the burden of stockings slipping down. Bandelettes® thigh bands are made of high-quality and delicately crafted stretchy lace, that lightly wraps around the thighs and brings an end to skin rubbing as well as chafing. The two rows of stay-up silicone inside the bands hold them in place all day long without any risk of slipping. Aesthetically pleasing and chic, Bandelettes® thigh bands offer a welcome and attractive alternative to tights and pantyhose during the warm and hot weather.
Staff Pick: https://www.bandelettes.com/shop/bandelettes-romance/
6. GLISTER!
Welcome to Glister - your destination for beauty with colorful personality!
We are proud to be a supporter of original artistic expression, inclusivity, and a leader in trending design. Hashtag us on Instagram and show us some love! #loveglister Retail $45.00
7. BARBARI
OUR HERBALS
Herbs and botanicals have been smoked, steeped and smudged for hundreds of years. These blends are crafted to get your mind right without rambling, made with organic ingredients with effects that can center, intoxicate and balance other herbal remedies.
Our food-grade herbs are carefully sourced from quality farms for safe smoking, steeping, and burning. Like components of a perfume or a bedtime tea, the properties in the herbs blend together for a full-bodied experience, creating a composition that can be restorative to internal systems, calm or awaken the mind. The Blends are also designed to deliver a milder, more manageable high when rolled with capital-H Herb to make an herbal spliff.
❁ hemp ❁ peppermint ❁ sage ❁ jasmine flower ❁ raspberry leaf
2 pre-rolls of organic CBD rich hemp flower mixed with our Muse Herbal Blend for easy, incremental lift off. Peppermint and jasmine blossoms heighten the CBD buzz with a minty wink, sending you off into the night (or morning) feeling restored and a little rebellious. Contains: Two .5g Spliffs *This product contains less than .3% THC
Retail $10.00
8. Lovers
Lovers Wonder Wand Massager
Lead your body to a world of wonder with Lovers Wonder Wand. This powerhouse vibrating wand has a flexible head that moves with your body as you explore five (5) different intensity levels for each of its ten (10) vibration functions! Made from creamy smooth silicone, the plump ergonomic handle means your hand never gets tired and the easy-to-use controls are right where you need them!
This wand is ideal for self-exploration or a tool to use to bring your partner to electrifying ecstasy. Pair this with a sex pillow to add new positions to couples play; just slip the wand into its holster and ride the waves of pleasure. This wand and pillow combination make for tantalizing solo play as well. The Wonder Wand is fully submersible for a sensual bath or any other aquatic adventure. Clean with toy cleaner and a warm water rinse. Retail $84.00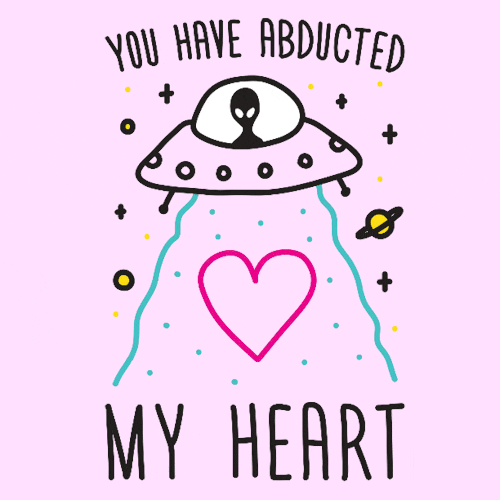 Superfit Hero is a body-positive lifestyle brand with a mission to empower women through fitness.. Our premium line of activewear is ethically made in Los Angeles for women size XS-5XL. In fact, Superfit Hero is the most size-inclusive premium performance wear company on the planet. The proof is in every bit of their product testing and their marketing, which helps shoppers by actually showing bodies wearing EVERY size.
EAT DRINK AND F*CK DIET CULTURE CROP TEE
Down with Diet Culture! Up with crop tops! 
This top is great for the gym and the street with quick drying, soft, heathered fabric.
60% Poly, 40% cotton. Retail $30.00
Top runs true to size. Aja is wearing size XL and Kristen is wearing size 4XL. Size up from your typical t-shirt size if you prefer a looser or longer fit.
This tee is manufactured in India and hand printed by a small women-owned business in Los Angeles. 
BLANKET SCARF
Our ultra soft blanket scarves are the perfect wrap to keep you cozy and looking stylish when the temperature dips and the wind blows. Soft like Cashmere, but 100% vegan, these chunky over-sized scarves add warmth to any outfit.
With a long diagonal shape, they can be used as a blanket, scarf, wrap or shawl. Their classic star pattern is reversible - change it up for 2 different looks and be a STAR!
One Size. Dimensions: 70 x 27.5 inches. Fabric: 100% Acrylic NOT MADE FROM REAL FUR
Retail $49.99